WE ARE GOATS!
WE are CHANGING THE OUTDOORS FOR THE LGBTQ Community
Hosting outdoor adventures, events and activities

Building friendships outside of the bar

Easing access to the outdoors

Creating a network of partners who will help us transform the outdoor industry into a safe space for the queer athlete, adventurist, and newbie

Our Goals
There for the entire LGBTQ community

Overcome barriers to adventure travel

Improve access to the outdoors

Make it easier to break free

Create safe spaces in the outdoors

Build friendships while having fun
Our Trips/Activities
Built by you and for you

Local adventures in your backyard

Overnight and multi-night adventures that let you break free

Activities that won't break the bank

Destinations off the beaten path but easy to reach

Activities that respect you as an LGBTQ athlete and adventurist
meet the team
We're experienced guides, outdoor fanatics, and health geeks excited to get you outdoors.
Join us and BE A GOAT.
founder / Adventure director / Senior Guide
Snowboarder | Cyclist | Whitewater kayaker | Triathlete | Hiker | Backpacker | climber
An awkward non-sports inclined kid that persevered through family camping and canoe trips. found running and skiing during his youth. And then something happened after collage. The outdoors, travel and adventures sports took him around the globe from the Alps, paddling Chilean rivers, cycling the Californian coast and enjoying quiet weekends hiking with his husband and dog near their Vermont home.
As Adventure Director, he works with outdoor organizations, athletes and enthusiasts to transform the outdoor industry into a safe, fun and inclusive space for the queer community. He also sits as Associate board member of Athlete Ally – tackling homophobia and transphobia in college, amateur, pro, and Olympic sports.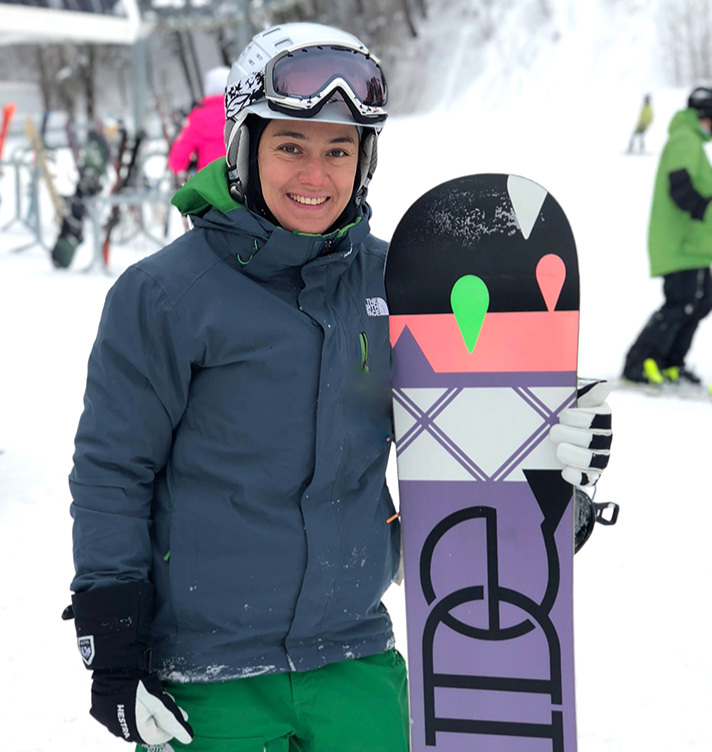 Adventure Ambassador / Guide
Snowboarder | personal Trainer
Always into sports and athletics, she focused her career on health and wellness and becoming a personal trainer. moving to Idaho sparked her love for the outdoors. Now in the New York area, Meeting new people with similar adventure interests drew her to GOAT. As an ambassador and guide she promotes her healthy and positive living,and the value of the outdoors, while building and strengthening the LGBTQ community.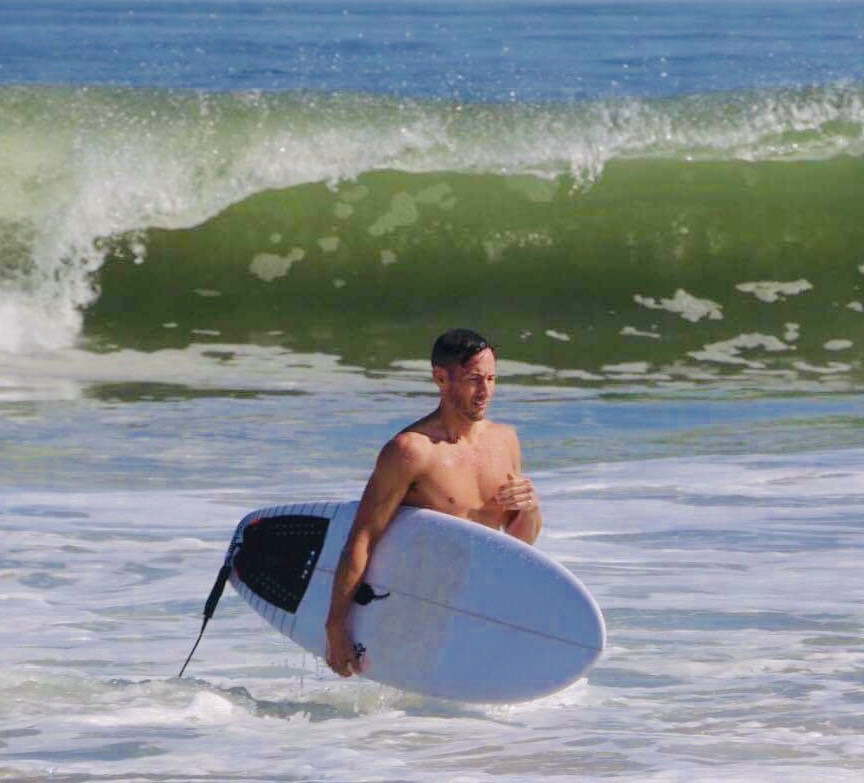 Adventure Ambassador / senior guide
Surfer | snowboarder | hiker
Having grown up on a 1/4 mile wide barrier island off the coast of New Jersey, the ocean shaped his life in many positive ways. Beyond developing strong swimming skills and surfing year-round, the shore offered the ability to reflect on the importance and value of nature. When not surfing, he's enjoys quick weekends and day trips to the Poconos and Catskills to snowboard and hike. GOAT gives Bill the opportunity to help get people hooked on the Outdoors. It embraces everything he wants for myself and others when it comes to getting out and experiencing the incredible beauty and excitement that nature has to offer.
Adventure Ambassador / Co-leader
CrossFit Coach / Personal Trainer / Hiker / Rock Climber

Southern girl living in NYC for the past 5 years, it took some time to find her way back to nature after growing up on a lake and hiking in the Blue Ridge Mountains. Stephany got into rock climbing and through it has made friendships that have lead her back to the outdoors. she's excited to grow her adventure friends and find a way to embrace winter and enjoy the snow.

Culture Director / Senior Guide
Snowboarder | Cyclist | yogi | Hiker | swimmer
As a tried and true new englander, Ben is a fan of outdoor activities for all 4 seasons. Snowboarding and hiking are his go-to's … but any chance to get out cycling or for open water swim are a bonus! He splits his time between Jersey City and southern Vt.
Adventure Ambassador / guide
Skier | cyclist | mountain biker
Having lived in Vermont for six years, he is an avid skier who is just as happy on east coast ice as he is in the back-country, and claims to be more coordinated on skis than on foot. While winter sports are his first love, he also enjoys hiking, road and mountain biking, and anything involving the ocean, rivers or lakes. Now living in the East Village he even finds time to grow a small garden on his roof.
Adventure Ambassador
From his formative years climbing trees, jumping off his roof onto the trampoline, or running from big dogs, his love for adventure followed him to NYC where he found GOAT. he knew immediately he'd found his community! His love for Holistic Wellness tied in perfectly with getting outdoors and sharing new adventures with others.
Adventure Ambassador
skier | Cyclist | hiker | SUP'er | kayaker
a Jersey native, he lives and loves life best when working out, skiing, biking, hiking, paddle-boarding, kayaking, or traveling abroad to explore new cultures.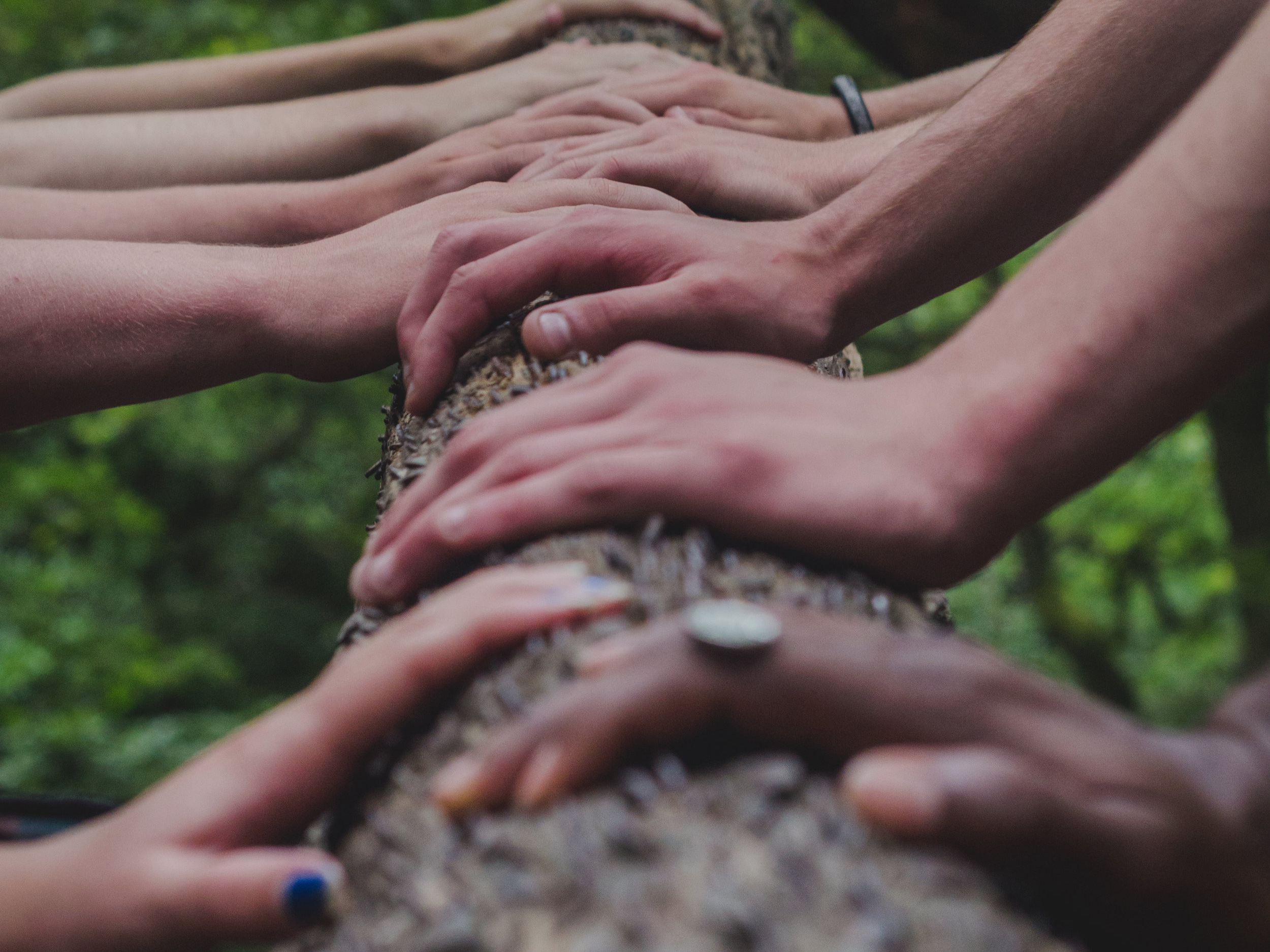 Want to want to open the outdoors to others and lead trips?
Looking to partner or connect on another topic, drop us a line