Wet And Wild PA
June 22 - 23, 2019

A flotilla of unicorns and waterfalls can make any weekend burst with pride. Join us and celebrate gay pride outside.
** Reg. Closed **
sold out
We came up with the gayest outdoor adventure we could think of for pride, unicorn rafts and waterfalls!
Break free for a wet and wild, stress-free overnight weekend getaway. In a mere two hours, you'll be whisked away from NYC and basking in the sun on a gigantic flotilla of unicorn rafts drifting down the Delaware river. After lunch, we'll relax in our woodland villas before we set out for dinner at a historic gay resort (and night club!). A day of waterfalls await you the next morning, starting with a leisurely hike before stepping up the adventure with waterfall rappelling. (No stress, the low-grade waterfall we'll rappel will be exciting but not terrifying. Anyone can do it. You'll have the opportunity to rappel multiple times.)
Grab friends and fill a condo or come on your own and we'll pair you with a condo-mate. This adventure is all about fun and celebrating pride outside. This price conscious trip includes transportation, overnight accommodations, rafting gear, a lunch, a dinner, a hike, and waterfall rappelling gear and guides.
[ - style - ]
uber gay & inexpensive
[ - skill - ]
beginner friendly
Trip Capacity:
- 60 people
Pricing:
starting at $350 per person
($200 deposit per person or $600 per condo)
** check out our lodging options

Activities:
- rafting
- hiking
- waterfall rappelling
Includes:
- transportation from NYC
- 1 night hotel
- 1 lunch
- 1 dinner
- raft gear & guides
- park entrance fees
- waterfall gear & guides
Saturday, June 22, 2019
Our NYC shuttle will depart by 9:00 AM from Union Square. On arrival riverside, your guides will provide a brief trip orientation, we'll gear-up, take a group photo and head out on the river. After rafting, we'll serve lunch and head back to relax at our villas.
Sunday, June 23, 2019
After grabbing breakfast, our day will start with a beautiful hike through waterfalls. We'll move on to meeting our guides, gear-up, and rappel down a waterfall as many times as we can. From there, we'll pile back in our shuttle, grab some lunch and then return to NYC (NYC arrival ~5:30 pm)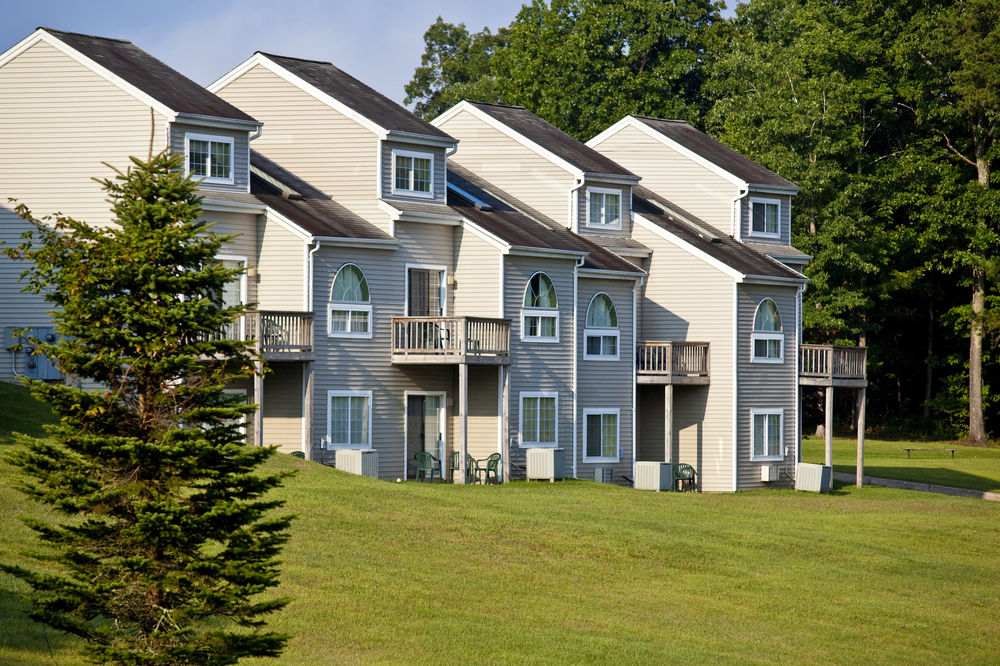 We'll stay in cute condos tucked away in the woods, surrounded by the manicured lawns of a golf resort. Each 2-bedroom condo can accommodate up to 6 people.
Have or need a condo-mate? Joining us on your own? great! We'll pair you with a condo-mate. You will have your own bedroom. Have a roomie in mind? Awesome! Book separately and provide us their name, and we'll pair you up with them.
Have a group? Our spacious condos are perfect for groups of 3-6 friends looking to stay together and save some money. Each condo has two queens bed and a sleeper sofa. One person will be the condo captain, reserve the villa for the entire group and pay the $600 deposit. During the booking process the captain will indicate the size of the group.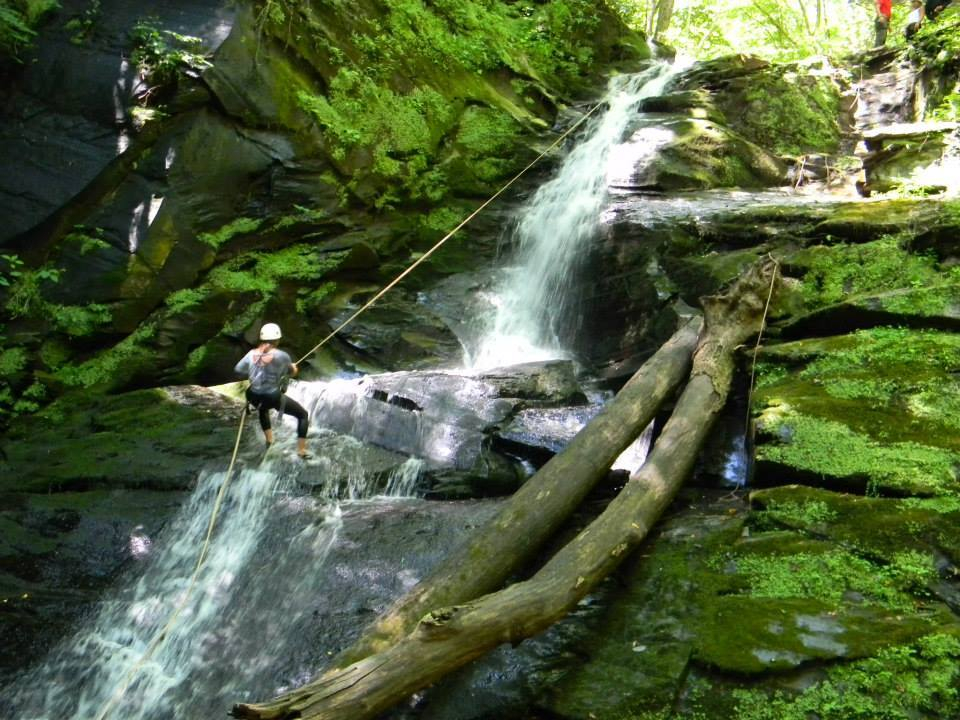 Payment Options:
GOATs can pay in full at time of booking or pay a deposit before June 1, 2019. For individuals paying a deposit, the remaining balance of the trip must be paid no later than June 1, 2019. Any booking after June 1, 2019 will pay in full.
Cancellations:
This trip abides by our standard cancellation policy. If you cancel twenty (20) days, or more before the trip, the refundable amount will be returned to you. If you cancel within twenty (20) days you will forfeit the entire trip amount. For your protection, we strongly recommend trip participants purchase trip cancellation insurance.
Transportation:
Our NYC shuttle will depart at 9:00 am from Union Square.
GOATs making their own way, will meet us at our check in at the river. We'll provide location details upon registration. Please contact us for separate pricing and details.